Job Opportunity: Communications and Information Officer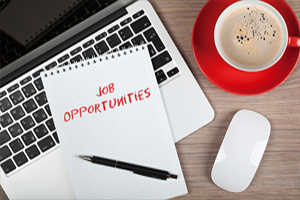 News Type:
Job Opportunity
The Global Environment Facility (GEF) is a financial mechanism that provides grant and concessional funds to recipient countries for projects and activities to protect the global environment. The governance structure of the GEF includes an Assembly, a Council, a Secretariat, a Scientific and Technical Advisory Panel and an Independent Evaluation Office. Projects financed by the GEF are managed by 18 GEF Agencies. The GEF Evaluation Office is functionally independent of, but administratively supported by, the World Bank. It is independent from the CEO of the GEF and reports directly to the GEF Council. The GEF Council decides on M&E policies, discusses four year rolling work plans, approves annual budgets, and receives all evaluation reports.
The Independent Evaluation Office (GEFIEO) has the central role of ensuring the independent evaluation function within the GEF; of setting minimum requirements for monitoring and evaluation; of ensuring oversight of the quality of M & E systems on program and project level and of sharing evaluative evidence within the GEF. The Office has the responsibility for undertaking independent evaluations which involve a set of projects from more than one GEF Agency. These evaluations are typically on a strategic level, or on focal areas, or on cross-cutting themes.
Duties and Accountabilities
Develop of the IEO Communications Strategy for the GEF-8 cycle.
Work on dissemination strategies and products for the evaluations produced by the office.
Lead the development of an audiovisual narrative to capture the findings and recommendations coming from the evaluations.
Create videos for the evaluations. Develop of the scripts and storyboards, conduct video and audio recording, (remotely and/or in-person), and finalize the products in consultation with GEF IEO.
Draft, edit, and oversee the production and dissemination of the IEO communication materials, including briefing notes, talking points, factsheets, and multimedia products.
Collaborating with other team members and brainstorming subjects for creative content to be posted on the IEO website.
Managing the distribution of content through various channels, including social media.
Analyzing performance indicators and web traffic and determining the effectiveness of created content.
Read full description (Job # req25077).
Please note: the closing Date for this opportunity closes on 11/27/2023 (MM/DD/YYYY) at 11:59pm UTC