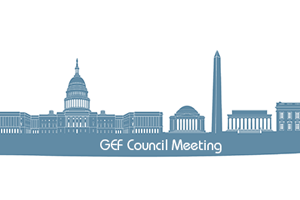 The upcoming 64th GEF Council Meeting will be held in Brasilia, Brazil, from June 26 to June 29, 2023. In addition, the 34th LDCF/SCCF Council Meeting will be held on Thursday, June 29, 2022. As the event fast approaches we kindly request all participants to register as soon as possible and no later than April 15 through this link
It is essential that everyone registers very early because visas are required to enter Brazil by several Council members and Alternates. Attached is a list provided by Brazil of countries that need visas and what kind of visas depending on the type of passport.
The Country Relations officers will follow up with you individually to help as much as possible in obtaining the visas. Meeting agendas and other documents will be posted as they become available on the 64th GEF Council Document webpage and on the 34th LDCF/SCCF Council Document webpage, respectively. A logistic note will be circulated soon.
You will receive a separate message concerning potential project site visits that will be arranged if sufficient interest is expressed by the Council. For GEF Staff, IEO, STAP, Agencies: if according to the attached list you need a visa (please note UNLP requires a visa) send us a copy of the photo page of your passport so we can pass that on to Brazilian authorities to expedite the process. Please let us know if you have any questions.